Main equipment
Grinding machine
Heat-Treatment
Other
·Flat Surface Grinder
·Double Disc Grinder
·CNC Grinder
·Profile Grinder
·Internal Grinder
·Slit Grinder
·Groove Grinder
·Quenching Furnaces
·Tempering Furnaces
·Machining Center
·
·Milling Machine
·Cutting Machine
·Washer
·Wire Cut
·Barrel Machine
·CMM
·Image Measuring Device
·Three]Dimensional CAD

---
Products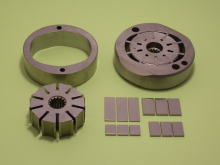 "Hydraulic Pump Part for Automotive and Industrial Equipment"
We produce Cam-Rings, Rotors, and Vanes for Automotive Power-steering Pumps. They are the critical safety parts, and We are closely monitoring and controlling entire production process.

---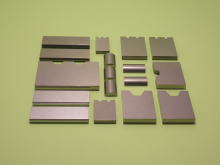 "Compressor Parts"
We produce Air conditioning Compressor Vanes for home, office, and Automotive use. We are able to machine both iron-based material (High-speed tool steel) and Non-iron based material (aluminum).


---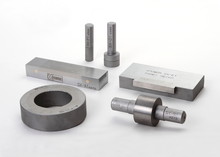 "Dresser for super abrasive grinding wheel"
Our original merchandise, "X POWER®" is the dresser which enable to perform truing and dressing of CBN and diamond wheels at the same time. We can customize its shape and size, based on your needs.
(Thw new patent pending / Trademark Registered)
-> "X POWER®" Introduction
-> "X POWER®" Catalogue (PDF)


---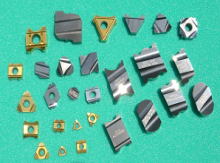 "Insert"
We will select the best suited material for you (High-speed Tool steel, Super steel, Cermet, etc) and customize based on your needs. Please let us know your concerns such as sharpness, durability, or productivity.