Characteristic of "X POWER®
"


1. Usable in variety of grinding wheels


"X POWER®" supports Resin bond and vitrified bond and metal bonded
grinding wheel.

2. Shortening of the truing / dressing time

Truing and Dressing will be completed in 1/10 of time with "XPOWER®"
compared to other method (soft-iron grinding method).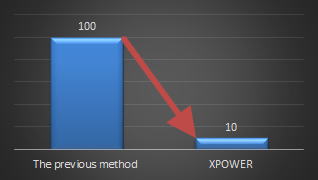 3. Machine Utilization Improvement

By using appropriate shape of "XPOWER®", you will be able to reduce
set-up during dressing.
<Reference>
Application : Shaft OD Grinding



Just set "XPOWER®" to the location of Parts.
4. Environmentally Friendly and improving Safety
Like other WA / GC dressers, "X POWER®" does not produce any dust.
It is very friendly to our environment and very safe to operate.


5. Product lineup

We have standard "X POWER®", or we can customize based on your request.

->"X POWER®" Standard Specification
---